'Meet & Greet' Book Signing – Barnes and Noble, North Rainbow, Las Vegas.
October 15 @ 12:00 pm

-

3:00 pm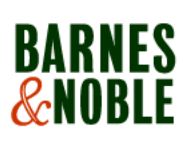 Once again, it will be a joy to return to Barnes & Noble on North Rainbow Blvd. in the Rainbow Promenade Shopping Center. This will be my first signing there since February, 2020 – before COVID set in.
For those who enjoy intrigue, in addition to signing copies of the perfect curl-up-at-night cozy murder mystery, Murder Aboard the Queen Elizabeth II, I will also have on hand copies of my fictional crime mystery novel, Discreetly Yours.
On the lighter side, I am pleased to be signing copies of the award-winning fictional Chapel of Eternal Love – Wedding Stories from Las Vegas and the critically acclaimed sequel, Return to the Chapel of Eternal Love – Marriage Stories from Las Vegas. 
I am also excited to be presenting, for the first time at this location, my holiday fiction novel, Discovering the Christmas spirit.
Thanks to the event coordinator at this location, Nikki, for setting up this event.
Hope to see you all at the signing.