Book Signing Event – Sunrise Coffee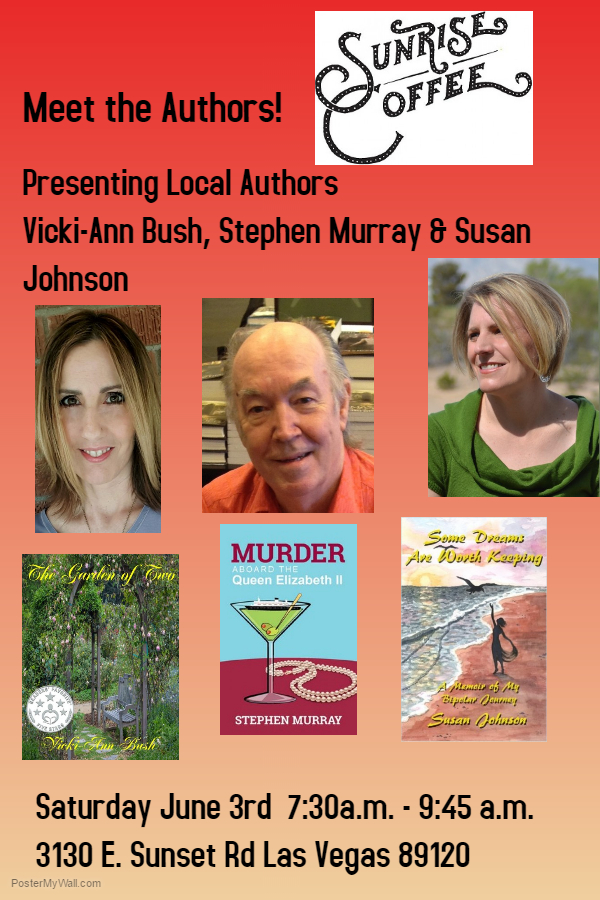 Am very excited to be part of a book signing with fellow local authors Vicki-Ann Bush and Susie Johnson.
It will be my first signing at Sunrise Coffee and am looking forward to it. Hope you can stop by for an early morning cup of coffee, and check out my book, Murder Aboard the Queen Elizabeth II.
Vicki-Ann will be signing copies of her historical romance novel, The Garden of Two, while Susie Johnson will by signing copies of her novel, Some Dreams Are Worth Keeping – A Memoir of My Bi-polar Journey.
Please join us.